My Story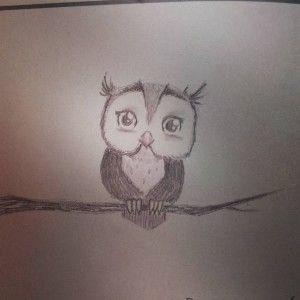 What can I say that isn't already apparent in my artwork? I love to draw, and I always have. I'll sometimes have moments where I lack motivation to do much of anything, but it always comes back. If it doesn't, I just draw anyways.
I've been drawing on and off for as long as I can remember, because I've always had a passion for artwork. Of course, everyone seems to like drawing when they're young, but keeping that desire as you get older can be difficult.
My Father
I'd have to say that the first individual who truly inspired me to be an artist was my father. Although I didn't see him draw much, I, of course, wanted to be like him. So if he knew how to draw, I wanted to know how to draw. This sparked my interest in art, but after comparing my artwork to artists who had much more experience (bad idea), my motivation began to dwindle.
Mr Hyde
Right when I was on the verge of quitting, I began taking middle school art classes, taught by a man named Mr. Hyde. Although he could be critical sometimes (as an art teacher should be), he knew what to say to make sure you understood that each mistake is one step closer to achieving your goals. Re-inspired, I ensured that art classes were in every schedule throughout all of middle and high school, and thanks to the encouraging words of my friends and family, I was motivated enough to practice my skills on a fairly regular basis up until college.
My Beautiful Wife
Once college came along, however, I was too busy to do much of anything in regards to art. Sure, I would doodle all over my notebooks like everyone else, but I wasn't spending time trying to get better. I would draw here and there, but most of the time I just wasn't "in the mood". And then BAM! I get placed into a group that has this girl who obviously is way out of my league… but I talk to her anyways.
Long story short – we become best friends, and I marry her.
What could possibly be a greater motivation than to have someone right there next to you, your best friend, supporting you every step of the way? So here I am, doing my best to improve and get my name out there in this big world. Perhaps some day I'll live my dream of becoming a professional and well renown artist. But for now I'm quite content with the hand I've been dealt.
Make sure to check out my various galleries while your here. The one that seems to be trending lately is the hedgehogs on my daily drawings page.